Your computer is hanging, after so many research you found out that your system drive saying 100% Disk Usage. Here we present how to fix 100% Disk Usage on  Windows Operating system.
Recent Windows Operating systems have had the 100% Disk Usage because the drives are been over-worked, which ultimately slows down the operating system of the PC. This issue affects both hard disk drives (HDDs) and solid state drives (SSDs).
There are so many ways to solve the 100% Disk usage problem, it all depends on what exactly is causing the problem.
Below are the ways by which you can easily fix up this issue in your Windows operating System.
Option One: Disable Windows Search
1) Type cmd.exe in the search box. From the list of choice, right click Command Prompt and choose Run as administrator.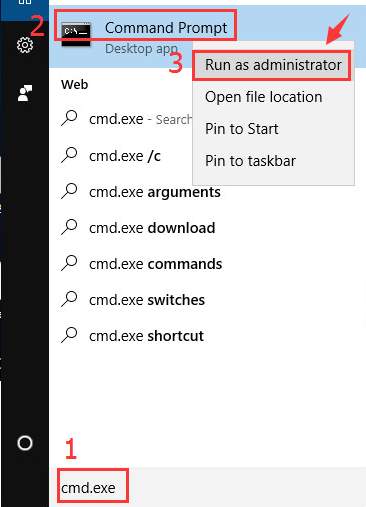 Click Yes at the UAC window prompt.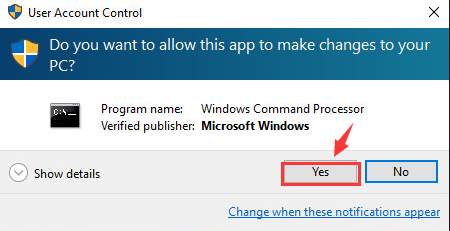 2) In the Command Prompt window, type in the following command:
net.exe stop "Windows search"
Then hit Enter.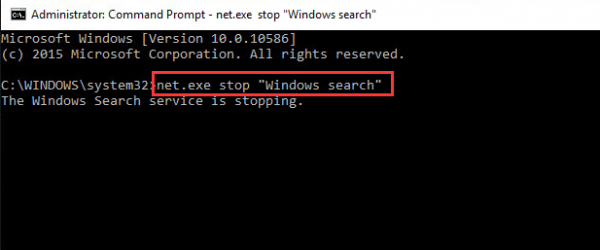 If you would like to stop Windows search permanently, please do the following:
a) Press Windows key + R at the same time, and type in services.msc.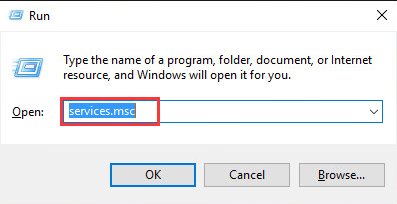 b) Locate Windows Search option, double click it to enter its Properties window.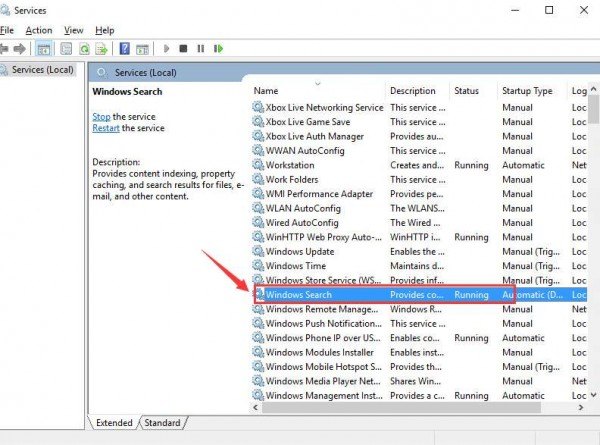 c) Change the Startup type to Disabled. Then click OK to save the change.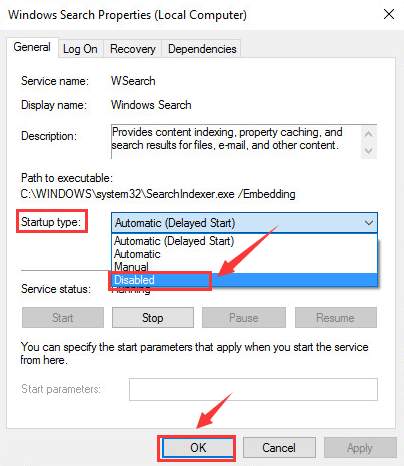 Check to see if the disk usage and the performance of your computer improve or not, if not, please move on.
Option Two: Disable Superfetch Service
Superfetch service has been identified as a potential cause of disk performance issues in Windows 8 and later operating system. To stop this service, you can follow the instructions below.

1) Type cmd.exe in the search box. From the list of choice, right click Command Prompt and choose Run as administrator.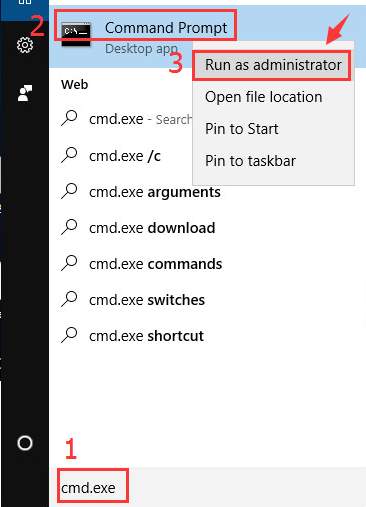 Click Yes at the UAC window prompt.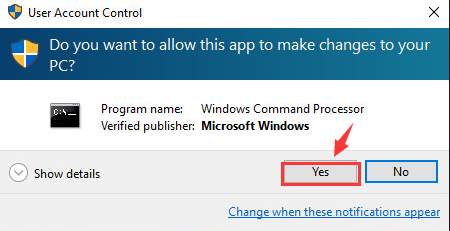 2) Type in the following command:
net.exe stop superfetch
and then hit Enter.

Wait for a few minutes to see if changes can be seen on your computer's performance.
If you want, you can also run a disk check by typing the following command:
chkdsk.exe /f /r
and hit Enter. Then type Y to confirm the disk check by the time you restart your computer. Please make sure you have closed all of your applications first. 
If disabling these two services still don't help, please try the methods that follow.

Option Three: Reset Virtual Memory

Virtual memory can be considered as the extension of computer's physical memory. It is a combination of RAM and a portion of your hard drive. When the RAM is not enough, Windows will make use of the virtual memory for temporary file storage and swap them back when required.

1) Follow the path Start > File Explorer. Right click This PC and choose Properties.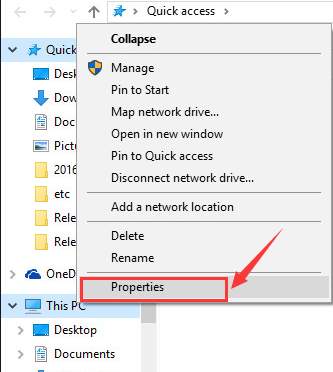 2) Click Advanced System Settings on the left panel.
3) Click the settings button under Advanced tab.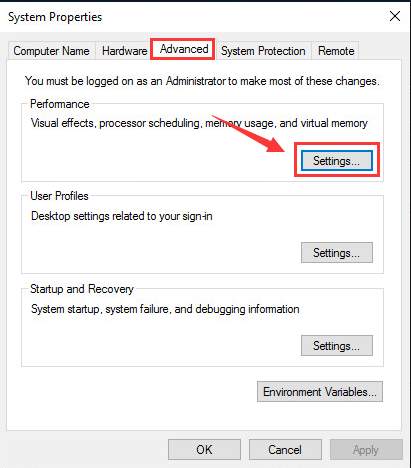 4) Go to Advanced tab, and choose Change in Virtual memory category.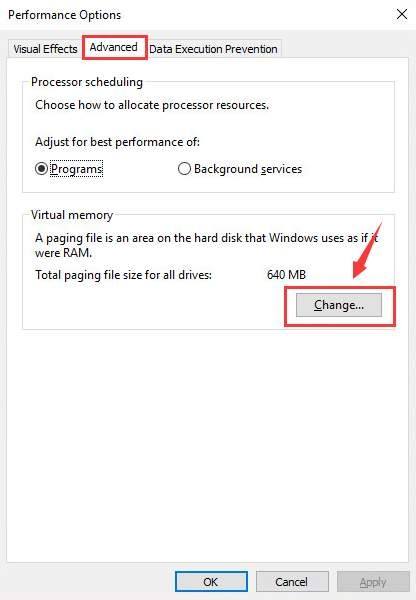 5) Make sure the box before Automatically manage paging file size for all drives is off.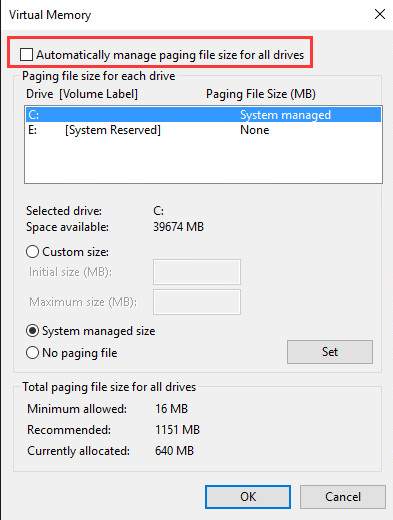 6) Select your windows drive, that is where you store your Windows operating system(usuallypartition C),Set the number accordingly. Then press Set and then OK to continue.
Note: As a general rule, we don't want the size of the paging file become to big, thus with the limited maximum size. The general maximum size of the paging file must be x1.5 the amount of RAM installed. For a PC running with 4 GB of RAM, the maximum size of the swap file will be 1024 x 4 x 1.5 Mb.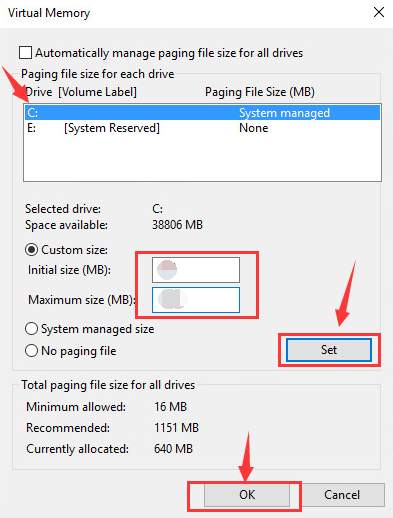 7) Please also remember to clear all files by doing the following procedure. Press Windows key and R at the same time, type in temp and hit Enter.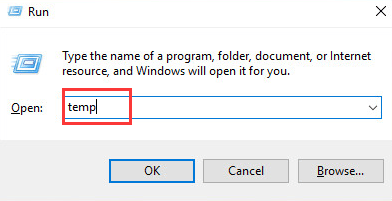 8) Select all the files and delete them.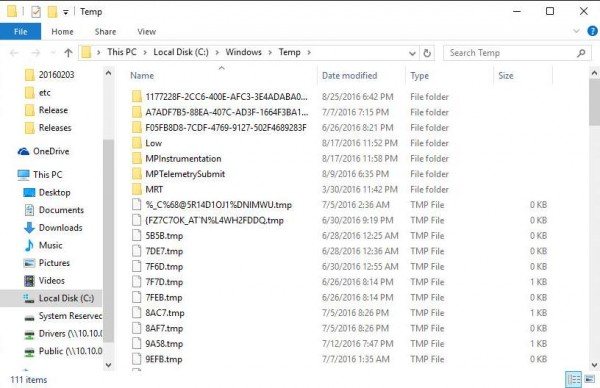 Option Four: Disable Antivirus Software and Windows Defender
1) If you have installed antivirus or anti-malware programs such as Norton, Kaspersky, AVG, or Malwarebytes, it is suggested that you turn them off or disable them temporary to see if the disk usage could be back to normal. If the antivirus or anti-malware software is at fault, it is suggested that you consult the manufacturers of the software to see if they can provide some help.
2) Microsoft has its own default anti-malware, Windows Defender. This program is automatically enabled even when you have an alternative antivirus application. In Windows 10, the Cloud-based protection is on automatically also, which is reported to occupy a majority of bandwidth usage and I/O. You might see the Service Host: Unistack Service Group category in Task Manager.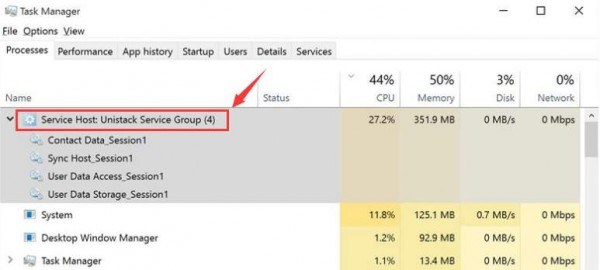 Luckily, you can disable Windows Defender service fast and easily.
3) Click Start button and choose Settings.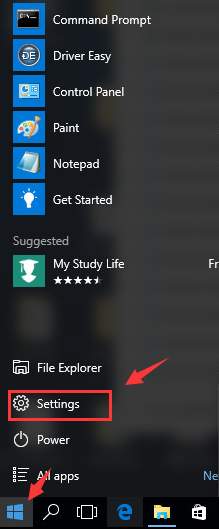 4) In the search box, type in defender and choose Windows Defender settings from the list of choice.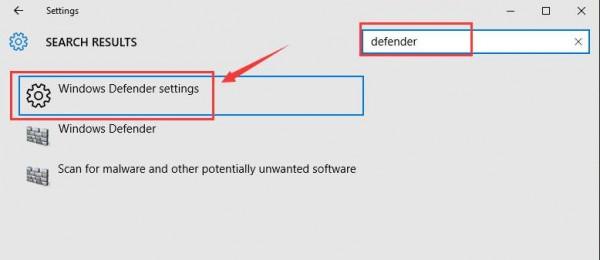 5) Turn off the Real-time protection and Cloud-based Protection.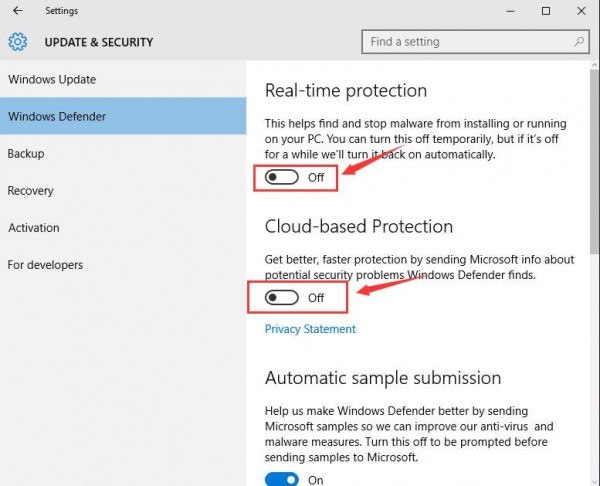 You might see the notification popping out from the bottom right corner, you can ignore it.

Option Five: Change the settings in Google Chrome & Skype
For some, this is a problem caused by the combination of Skype and Google. Similar issue with other programs could also cause 100% disk usage. Here is the solution provided for you to fix the problem with Google and Skype only.
1) In Google Chrome, click the three-bar icon on the upper right corner and choose Settingsfrom the list of choice.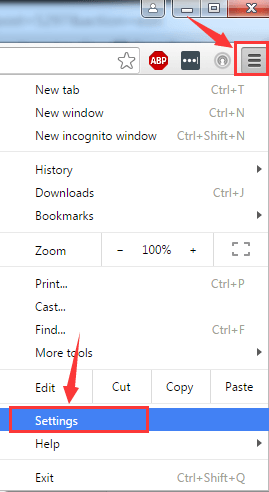 2) Scroll down to the bottom of the page and choose Show Advanced Settings….

Then go to Privacy category and un-tick the option Prefetch resources to load pages more quickly.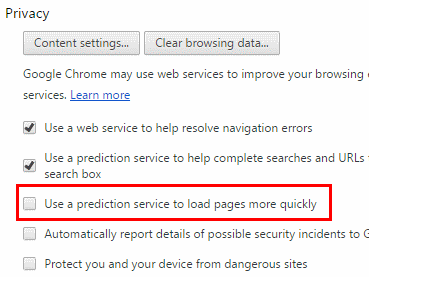 3) Make sure that your Skype is officially off and it is not running in the task bar.
Follow the path C:\Program Files (x86)\Skype\Phone\.



4) Right click the option Skype.exe and choose Properties.
5) Then go to Security tab. Choose Edit.
6) Highlight ALL APPLICATION PACKAGES and tick the box in the Allow Write option. ClickApply and then OK to save the change.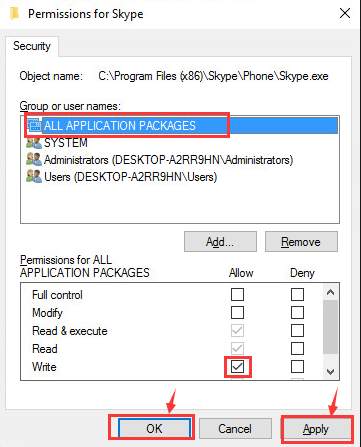 Now check your disk usage in Task Manager to see the change.
Source : DriveEasy